Greater Chicago Design-2-Part Show 2023 – ABRAMS Industries Inc.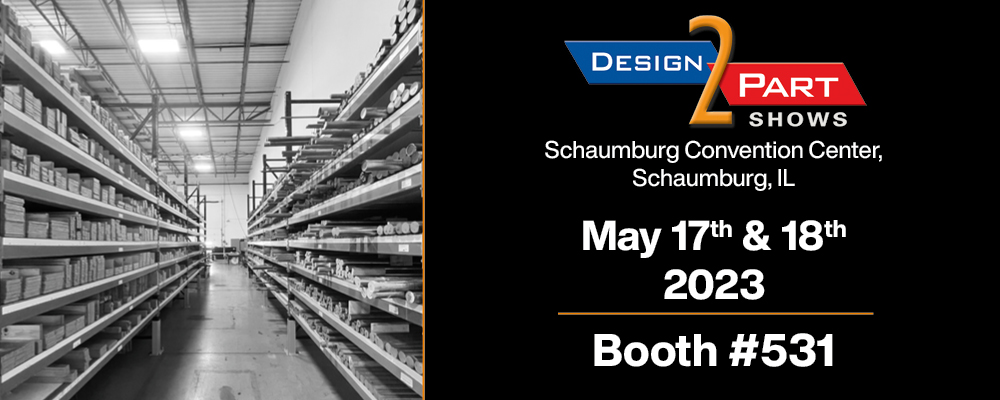 When is the Greater Chicago Design-2-Part Show?


May 17 & 18, 2023, at Schaumburg Convention Center, Schaumburg, IL.


Exhibit Hall, Booth 531.


The Chicago manufacturing trade show represents an upswing for the metal, plastics, rubber, and electronics industries. There will be over 250 American suppliers that offer custom parts, stock parts and manufacturing services like sawing, milling or grinding.


What does the D2P Chicago cost?


You can get your free ticket here!


What will be exhibited at Design-2-Part trade show in Schaumburg?


ABRAMS Industries Inc. is an approved steel supplier for many industrial companies in the U.S., Canada and Mexico.


It stands for flexibility, appreciation, creativity, and experience:


- Vast selection of 44 steel grades with 53.000 items.
- In 13 categories (imperial and metric sizing).
- Tool Steel, High Speed Steel, Stainless Steel (corrosion / acid resistant), Heat-Treatable Steel and Case Hardening Steel.
- Same day shipping (subject to availability).
- Specials on request.
Our creativity knows no boundaries:


- The unique ABRAMS Steel Guide identifies the best material for any of your purposes and, if necessary, helps you find better alternatives to previously used products.
- Our ABRAMS Art Project shows how beautiful steel can be. It conjoins perfection made of steel with human warmth and beauty, resulting in a limited-edition art calendar.
Meet our steel experts:


Danica Bergsieker (LinkedIn) and Dustin Gazda .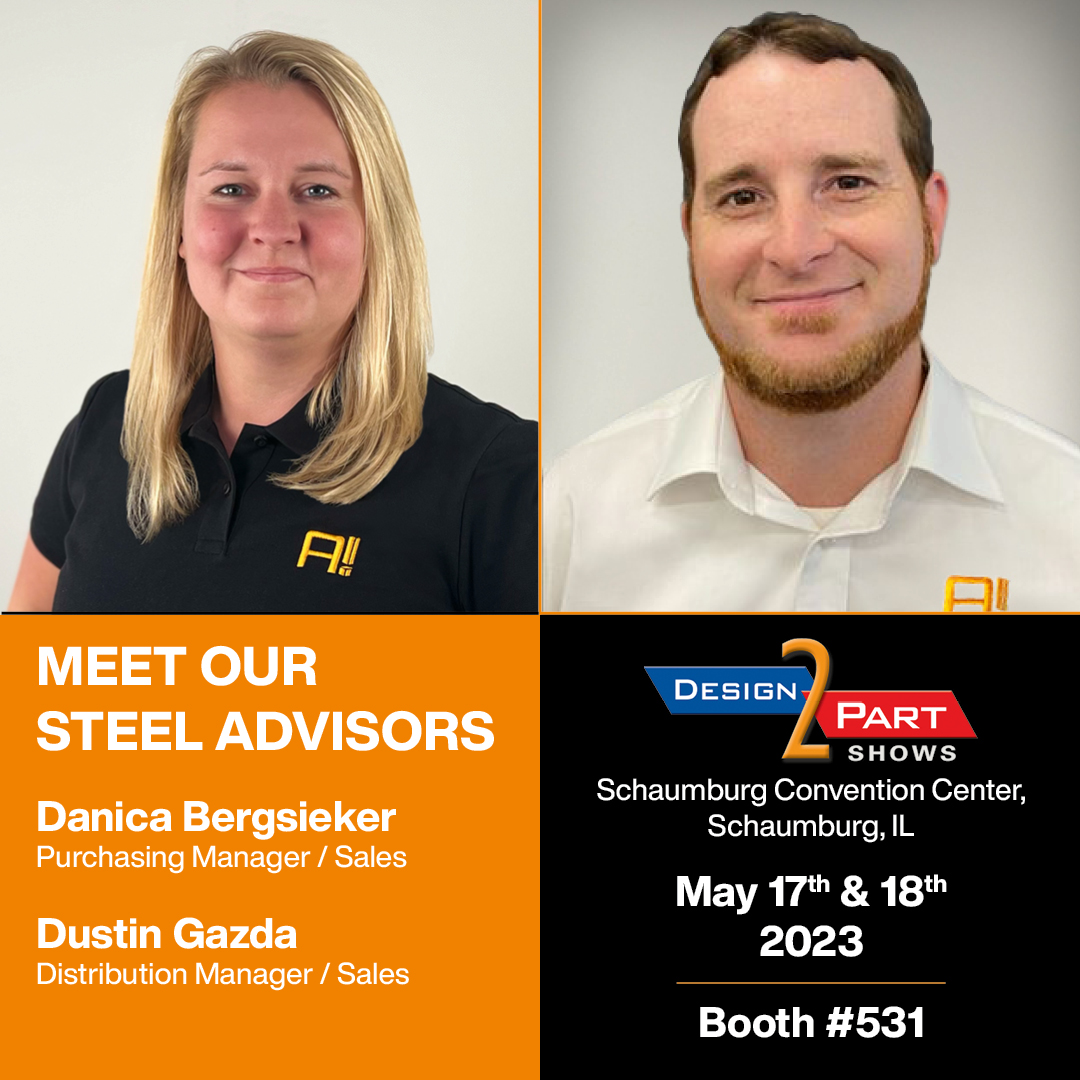 We are very excited about the Greater Chicago Design-2-Part Show 2023 and are looking forward to great conversations and exciting impressions.